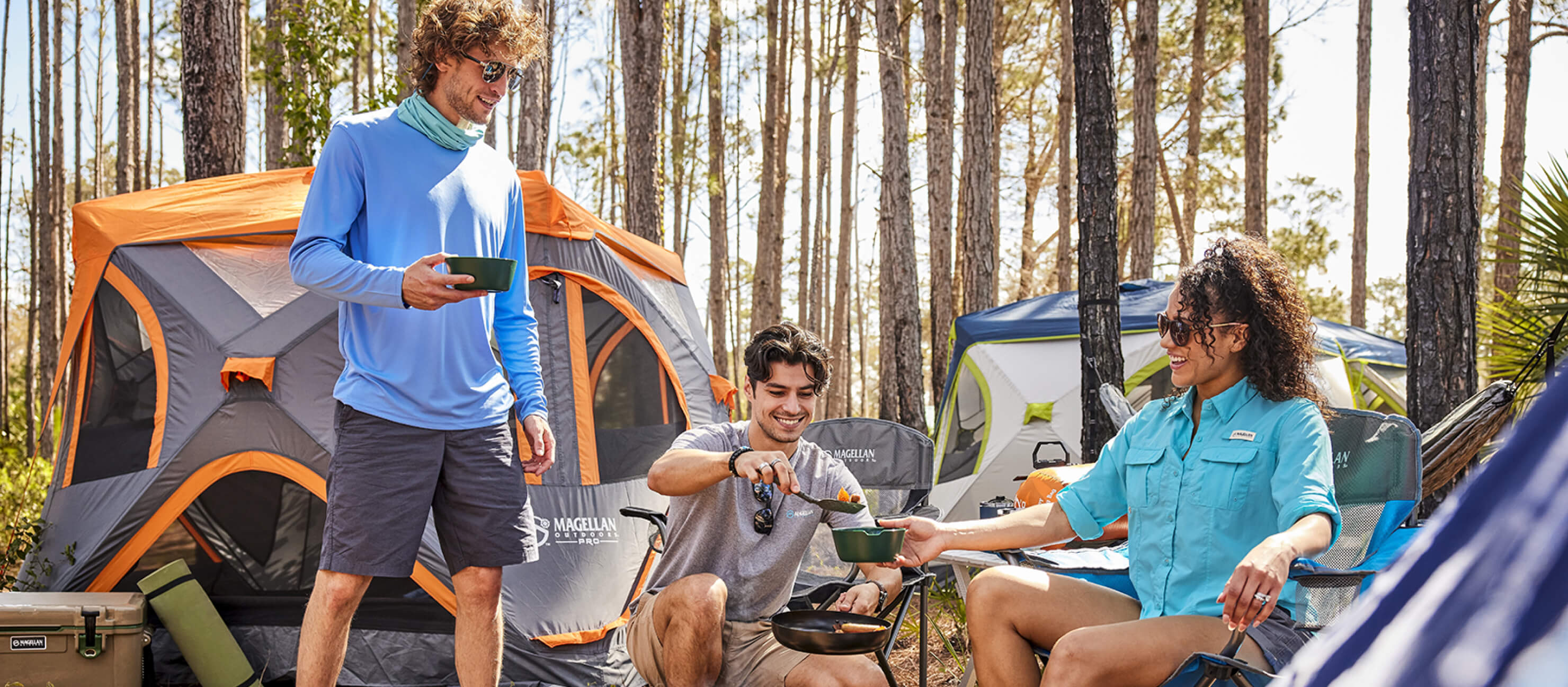 Our ESG Approach
At Academy Sports + Outdoors, we believe that practicing corporate responsibility strengthens our accountability and performance, supports the long-term interests of our stakeholders, and furthers the achievement of Our Vision to be the best sports + outdoors retailer in the country. We engage in responsible corporate leadership by Sustaining Our Planet, Empowering Our Communities, and Operating with Integrity. This approach guides our environmental, social, and governance (ESG) efforts at all levels of the company, including our strategies, investments, internal and external engagement, and reporting.
Our ESG Pillars
ENVIRONMENT:
Sustaining
Our Planet
We're committed to keeping the outdoors fun for generations to come. That's why we're taking a thoughtful approach to our environmental impact — so you can feel good about gearing up for the great outdoors.
Climate + Carbon Footprint
Sustainable Products + Packaging
Construction Efficiency, Recycling + Waste Management
SOCIAL:
Empowering
Our Communities
At Academy, it's our Mission to provide fun for all. We embrace diversity, inclusion, and belonging throughout our organization, we invest in our Team Members, and we strive to create safer and stronger workplaces, shopping experiences, and communities.
Team Member Growth Opportunities
Diversity, Equity + Inclusion / Culture
Community + Workplace Safety + Preparedness
Product Safety + Responsibility
GOVERNANCE:
Operating
with Integrity
Responsible leadership and integrity are important values at Academy that guide the governance of our company and instill trust among our customers, Team Members, communities, and other stakeholders.
Corporate Governance
Ethics + Compliance
Data Security + Privacy
Vendor Management